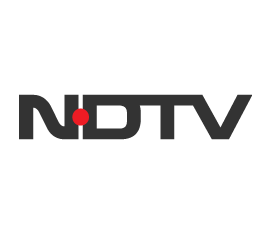 About our Dietary Inflammatory Index (DII) featured in NDTV FOOD on July 16, 2019; (food.ndtv.com) Diet Rich In Refined Carbs, Red Meats Linked With Increased Risk Of Colorectal Cancer: Study - NDTV Food Diet Rich In Refined Carbs, Red Meats Linked With Increased Risk Of Colorectal Cancer: Study A new study has now linked the consumption of inflammatory diets with increased risk of colorectal cancer, which is the fourth most-frequent cancer worldwide.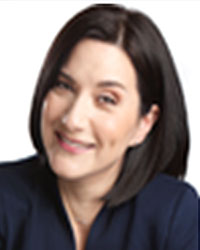 About our Dietary Inflammatory Index™ (DII®) in U.S. News & World Report (Oct. 11, 2018, at 11:15 a.m.), 'Your Anti-Inflammatory Diet Is Probably Just the Opposite' by by Tamara DukerFreuman MS, RD, CDN. She is a registered dietitian and America's Trusted Digestive Nutrition Expert who's been writing about digestive health for U.S. News since 2012. She holds a master's degree in clinical nutrition from New York University, and her clinical practice in New York City specializes in managing digestive disorders through diet.
Our unique Dietary Inflammatory Index (DII®) featured in The Quint (India), The Week (London), Outlook (India), Economic Times (India), Yahoo, MSN, and About Manchester (UK) on a study whether 'Junk Food Increases the Risk of Depression'
'Eating fast food raises depression risk, study shows' - PTI | London December 19, 2018 13:06 IST
Researchers from Manchester Metropolitan University in the UK found that eating foods which are known to promote inflammation - such as those high in cholesterol, saturated fats and carbohydrates - puts people at 40 per cent higher risk of depression.The team analysed data from 11 existing studies that focused on the link between depression and pro-inflammatory diets - encompassing more than 100,000 participants, between 16 to 72 years old, of varied gender and ethnicity, spanning the USA, Australia, Europe and the Middle East.All the studies recorded the presence of depression or depressive symptoms in the participants -- through self-observation, medical diagnoses and antidepressant use --alongside a detailed questionnaire about the contents of their diet.Each participant was assigned a score of how inflammatory his or her diet is, according to the dietary inflammatory index.
For details, please refer the link;
Junk Food Increases the Risk of Depression: Study
Eating fast food raises depression risk, study shows
Junk food ups depression risk: Study
Junk food ups depression risk: Study
New study links a junk food diet to a higher risk of depression
New study links a junk food diet to a higher risk of depression
Junk food diet raises depression risk, researchers find