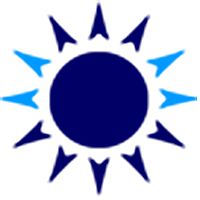 Company
Health Interventions LLP is a privately held company. It combines world class research with local expertise to deliver products and services to enable health care solutions to one and all. The aim is to encompass evidence based knowledge on diet related issues. The research looks at 'Dietary Inflammation' induced by food ingredients and thereby their effects and role on all types of chronic diseases. To simply put, the quintessence of health is dietary inflammation. The focus is specifically on providing innovative solutions in the form of products and services that offer trailblazing advantages.
It's undeniable that, diet and inflammation, are the causes for many illness which would typically include Type 2 Diabetes mellitus (T2DM), Colorectal Cancer (CRC) and Prostate Cancer (PrCA) to name some of the few. Research shows, chronic inflammation leads to tissue damage in body and pro-inflammatory cytokines play the nursing part in repairing the tissue damages. The levels of inflammatory bio-markers (both pro-inflammatory and anti-inflammatory) of diets aid in the assessment of inflammation. Thus, for India, it's important to identify the various dietary components to their inflammation potentials and identify their significance on chronic health conditions among the population. Health Interventions llp is actively working towards the same with the help of its partners in achieving this goal. Further, provide alternate food products, counselling, and diet options keeping in mind the inflammatory potential of an individual's overall diet.
Health Interventions llp has been officially recognised as a Startup by the Department of Industrial Policy and Promotion (DIPP), Ministry of Commerce and Industry (MCI), Government of India (GoI). This allows and enables the venture to access many schemes, benefits, exemptions, and support initiated by the Government of India.